Integrating Identity Providers with Puhuri AAI
Overview
Puhuri AAI uses MyAccessID platform as an integration point for all IdPs. MyAccessID is published in eduGAIN as a Service Provider and will consume IdPs available in eduGAIN through the metadata exchange mechanism. MyAccessID can on request integrate IdPs in the case they are not available in eduGAIN.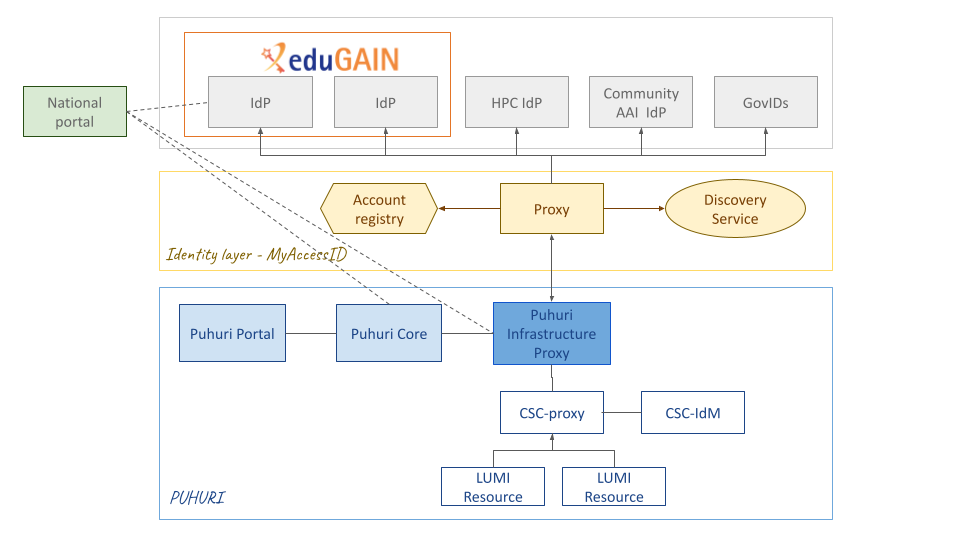 Integration of IdPs
Depending on whether IdP is available in eduGAIN, following possibilities exist:
Questions?
Contact person for additional information: marina at sunet.se.
Technical details
Puhuri CORE specifics